FREIGHT & HAULAGE SERVICE
Our services meet your needs by providing a broad range of trucks to pick up and deliver immediate shipments throughout Peninsular Malaysia and Singapore. We commit in delivering cargo to our customers for distribution.

We have professional customer service officers who are always ready to assist and provide rapid, innovative solutions for your transport requirements. Hoor Fatt provides facilities as the following:
PRIME MOVER
We choose the best among all. With dominant SCANIA, DAF, UD & IVECO Trucks in our range, we ensure the rapid and reliable services. Your goods are secured with the best safety feature came along with these reliable trucks. IVECO trucks and Renault trucks have been awarded as the TRUCK OF THE YEAR in both 2013 and 2014 which proven it's quality assurance. We are also in partnership with official truck dealership to ensure our trucks follow the maintenance schedule and inspection. We only choose genuine parts for all of our trucks.

Adopting trucks like IVECO allow us to forecast and keep the cost under control. The TCO (Total Cost of Ownership) ownership calculator help us to calculate our trucks TCO and manage all the expenditure items and get a reliable picture of the vehicle's operating costs over its entire life cycle.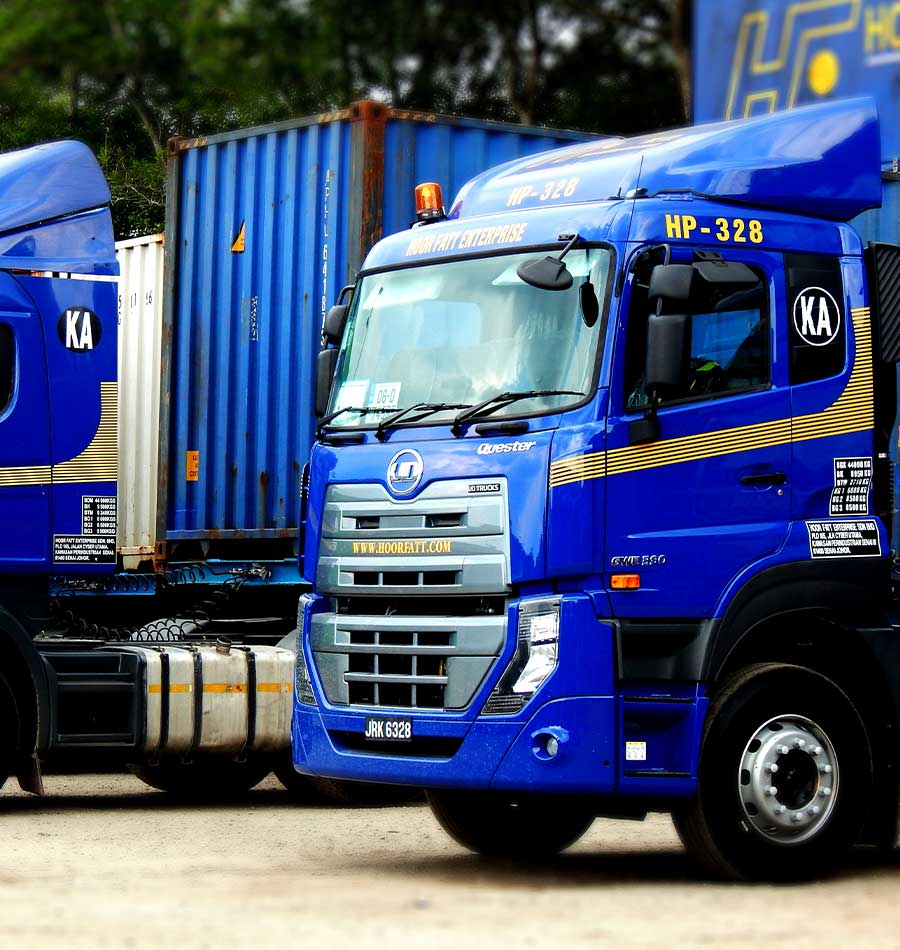 REACH STACKER
At Hoor Fatt Enterprise, we are constantly looking for ideas to improve and provide efficient and quality services to our clients at an affordable cost. Within Hoor Fatt Enterprise's growing fleet, one of the unique machineries that we offer is a container handler called Kalmar Reach Stacker.

Our customers gain extra value added service with high precision and utmost care. The Kalmar Reach Stacker is one of the many advantages Hoor Fatt Enterprise's customers get to utilize with. We present you the future way of logistic solution and services.

HOOR FATT YARD
With over 100,000 square feet, we allow you to place your container in our yard to avoid unnecessary charges or penalty. Your containers and goods will always be secured with our professional 24/7 security system and trained guards. Unlike others, we keep improving our concept and service to ensure our customers get real solution regarding transportation and logistics.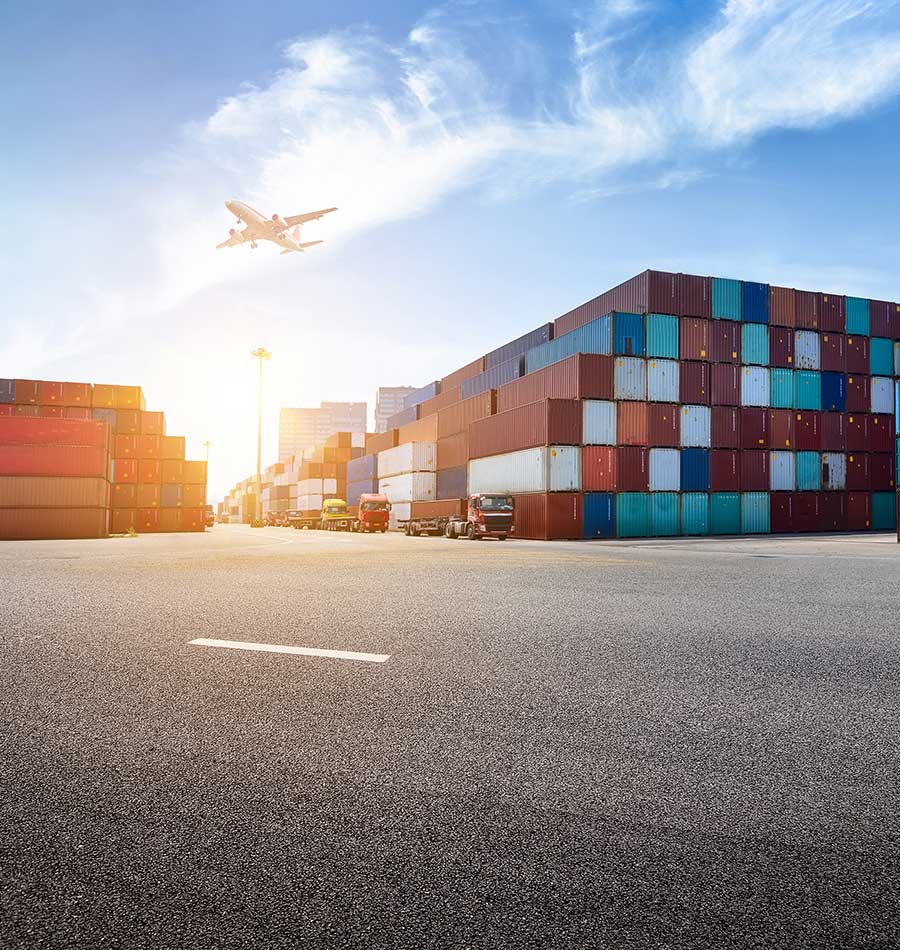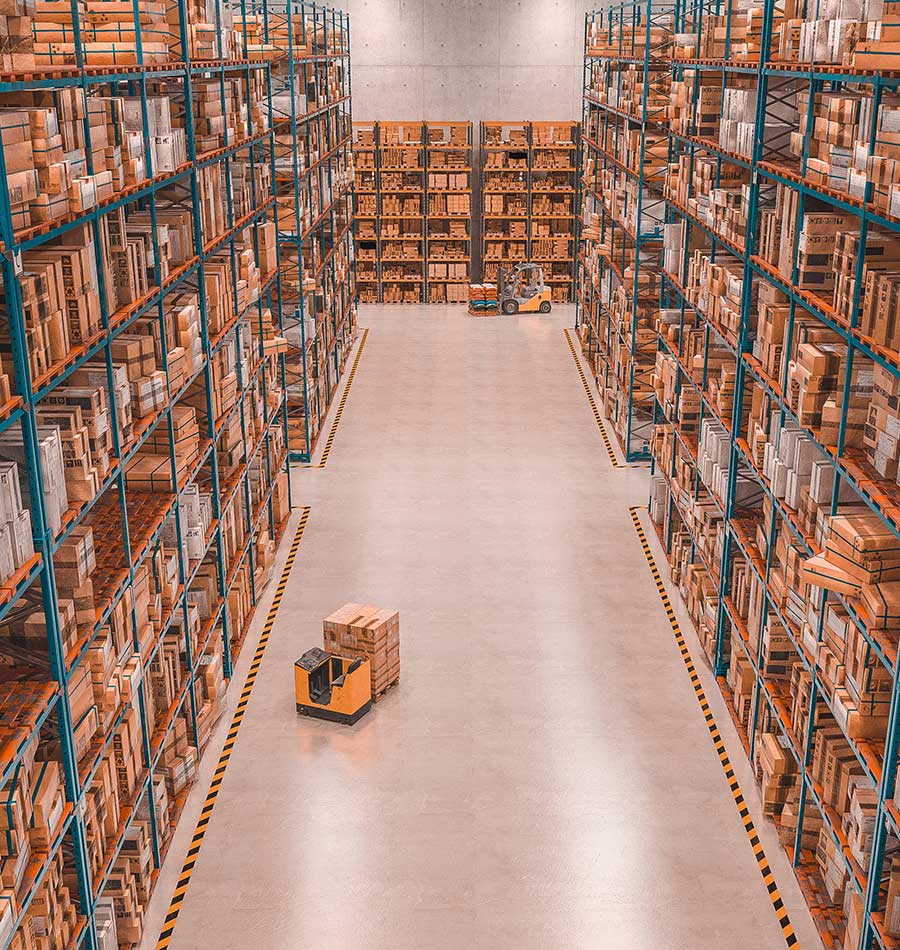 HOOR FATT WAREHOUSE
Hoor Fatt Enterprise boasts 70,000 square feet of storage space, equipped with the modernized warehouse management system. We provide a wide range of warehousing and goods distribution services, including cargo delivery, inventory control system, packing and unpacking services as well as real time local delivery services.

In order to expedite the operation of storage and transportation, Hoor Fatt Enterprise have brand new and advanced warehouse equipment such as loader, high heaps, and lift truck forklift to ensure the efficiency and also safety when performing cargo loading and unloading.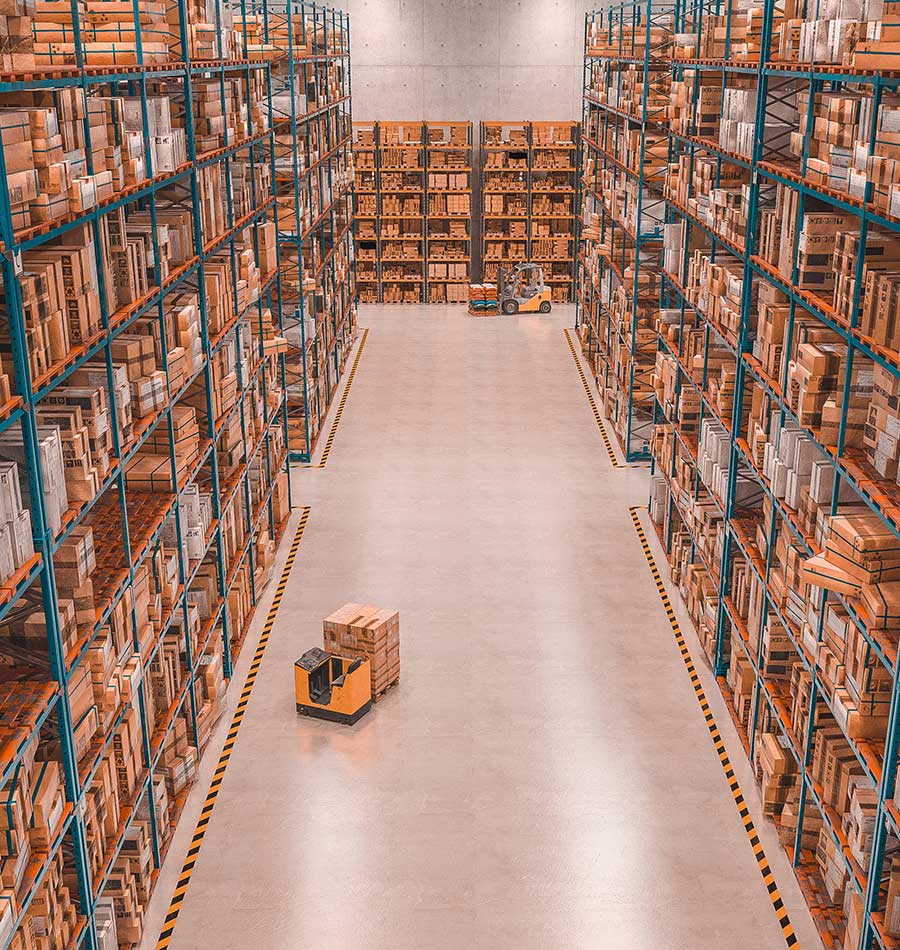 PROFESSIONAL LEADING OPERATION TEAM
Besides rich equipment, we also have well trained operation team and customer service officers to support our customers' daily enquiry. We ensure every of our customers is satisfied with our services. We are not aiming for quantity but the best quality of service.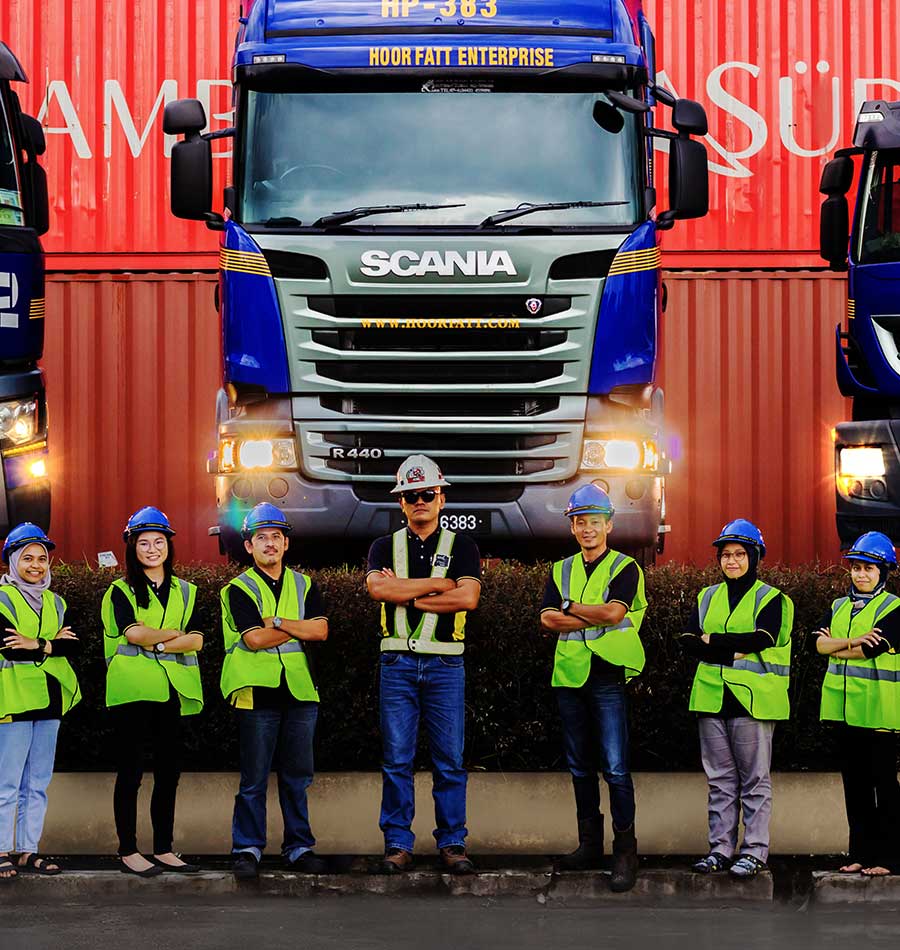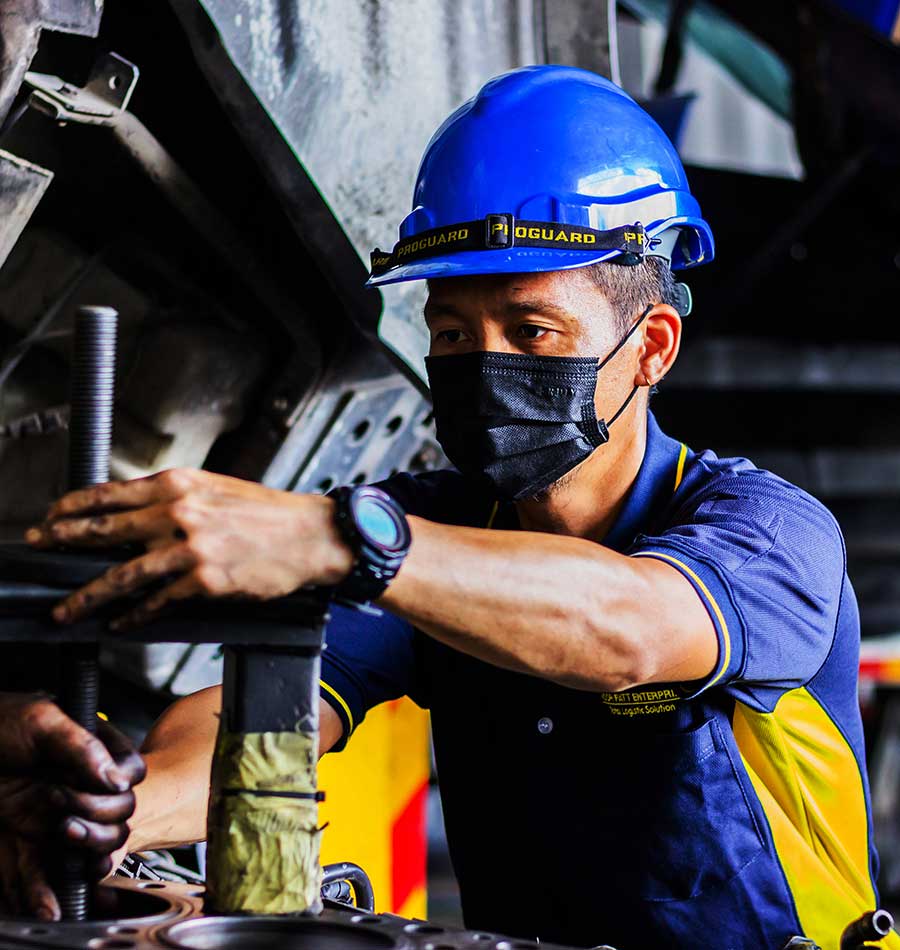 PROFESSIONAL MECHANIC & WORKSHOP EQUIPMENT
Any break down? No worries. Our professional rescue teams are always on 24 hours-stand by and ready to solve any problems. With high demand mechanics, we ensure our trucks are in tip top condition before running a trip. Thanks to the innovative GPS tracking system, we are able to track our truck from time to time. Therefore, your goods are always on track to ensure rapid delivery.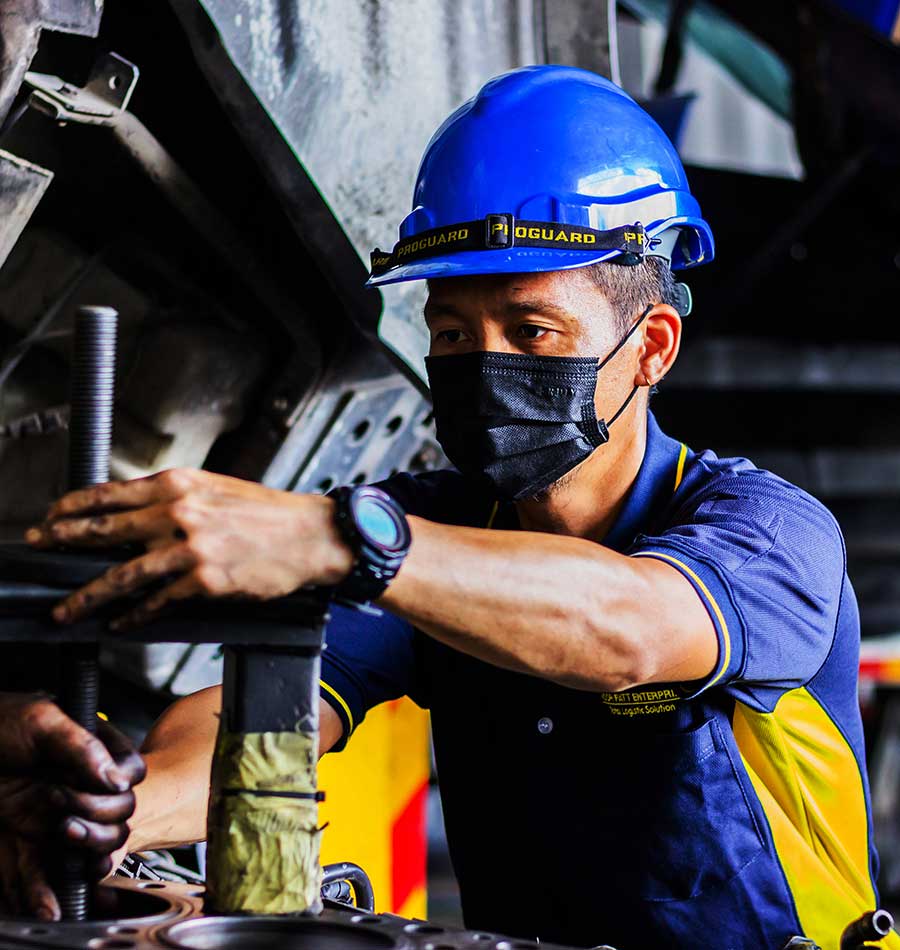 INDUSTRIAL LEADING ADVANCE LOGISTICS INFORMATION SYSTEM
Hoor Fatt Enterprise is well known for our industrial leading sense in adapting advance technology to help the process of managing logistics process.

Our self-developed logistics management information system has been part of our core supporting product in allowing us to achieve high efficiency and effectiveness while handling the process. Being a self-developed system also allow us to connect with our client's ERP and VMI system where every stakeholder can see the changes of goods/ cargo made in real time, who made those changes, and a history of all the changes made for full transparency, decentralizing the traditional way of information transaction.

With such, we are also helping customer to tackle issues such as bull-whipped prediction, market surplus or shortage with further enhancing the information system collaboration in between us. In coming years, we are aiming to develop a further enhance integrated system to be a real blockchain logistics player.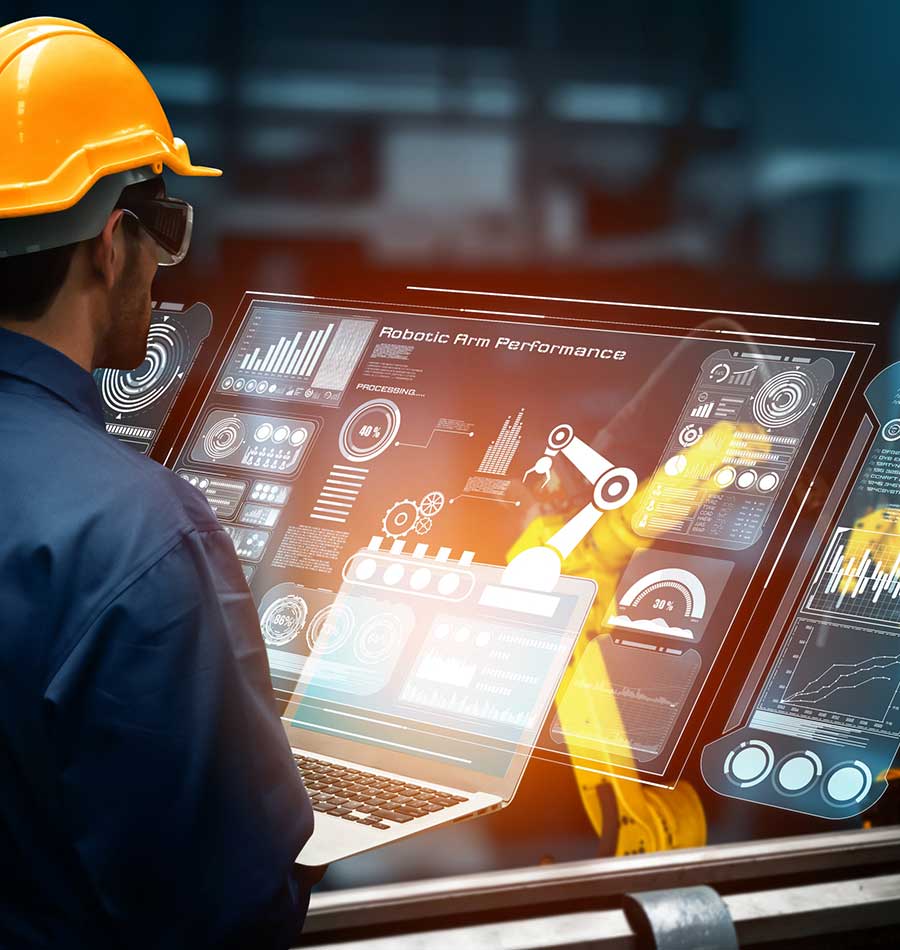 INTERESTED IN OUR FREIGHT & HAULAGE SERVICE?
Get in touch with us now to get our helpful, we'll get back to you as soon as possible!
INTERESTED IN OUR FREIGHT & HAULAGE SERVICE?
Get in touch with us now to get our helpful, we'll get back to you as soon as possible!