TRUSTED AND RELIABLE
Since 1990's, the economic had grown drastically around the South East Asia and brought up the opportunities for new entrants of business products and services. Hoor Fatt Enterprise Sdn. Bhd. has been around for more than 25 years, delivering trusted and reliable services to our client.

Our company has grown rapidly with over 100 employees to serve our clients the best. Hoor Fatt Enterprise is famous for delivering satisfied and reliable service to our customers with our main focus on haulage, transportation and warehousing.
PROFESSIONAL LOGISTIC SERVICES
We aim to provide high quality service while at an affordable cost, challenging the current industry and achieving an astounding result.

Thus, we keep on expanding our assets and equipment i.e. Uptake of more trucks, more operation department and more storage to cope with the increasing demand in Johor area. We further expand our business-service scope covering shipping, freight forwarding and conventional transport across nation particularly in Singapore. With our experienced management team, we ensure our employees are safe, physically and mentally prepared under working condition.

We encourage trust and cooperation among employees on our team and continuously spotting new talent to help in enhancing our services and communication.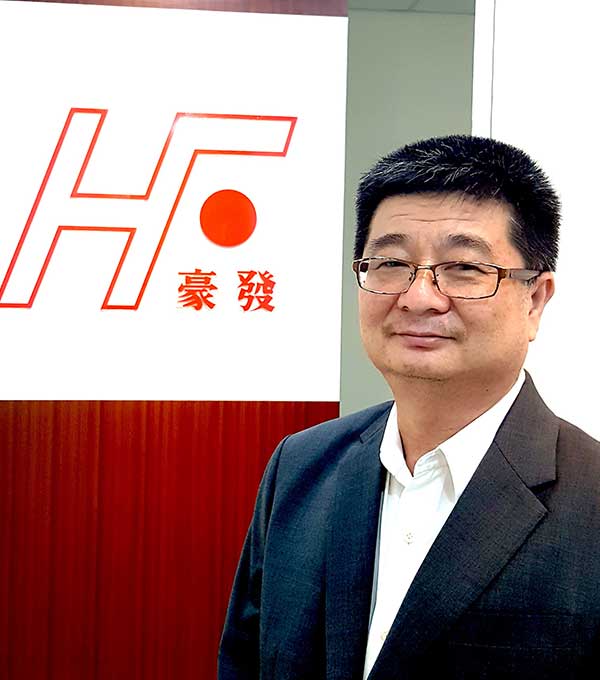 Mr. Loh Hong Fat
Managing Director Transportation Executive and Management in Logistics & Supply Chain
WORDS FROM OUR DIRECTOR :
The logistics and global supply chain is being emphasized back in the 1990s. More and more manufacturer or shipper are sourcing out their logistics activities and warehouse service to a 3rd party who are capable and professional in handling cargo movement across the world. Hoor Fatt Enterprise Sdn. Bhd. is trying to implement a different strategy and a different way of operation from other competitors to fill the needs for every single customers. We aim customers who demand high quality of logistics services with security and safety precaution. We set a higher barrier by addressing to the needs of customer where we acquired high end equipment for cargo movement and built our facilities as secured as possible. We operate our cargo movement like no others. Borrowing the concept from sea port, we turned our plant into a logistics hub where cargo is allowed to terminate at our yard with expert equipment like container reach stacker and high strength security body.
We also adopt new technologies such as real time GPS tracking and RFID which are capable of updating accurate and consistent information to our customers. We designed our in-house developed information system i.e. Route Management System, in a way to best fit customers' needs. We keep ourselves agile in adopting new technologies from time to time to further improve our efficiency and accuracy of trucking information.

Today, we are acquiring some advance information system such as an integrated information system that is capable of managing not only the routine and operation, but also to keep track on our trucks, trailers, containers, and even the spare part on trucks to keep our trucks in tip top condition while performing their tasks. In future, we are aiming for ISO 9001:2005 standard where a quality management system is built to assist our employees to improvise and be innovative in creating solution for our customers. We also keep our effort in sustaining the environment by choosing a greener truck, keeping our service record to minimize the hazard emitted and place eco and environment consideration at the first place while expanding our facilities. Together, we can save the earth while building a more successful global supply chain.
OUR AWARDS
STRENGTH-SUSTAINABILITY-STRATEGY
– These synergistic traits are key success factors for Malaysia's fastest growing companies that were honored during the recent SME100 Awards 2016. Organized by the regional SME Magazine – Southeast Asia's best selling business magazine, the annual event is the culmination of a stringent selection process, incorporating intensive qualitative and quantitative assessments, as well as site audits.

Winning the SME100 Awards empower companies across South East Asia towards international recognition and growth opportunities.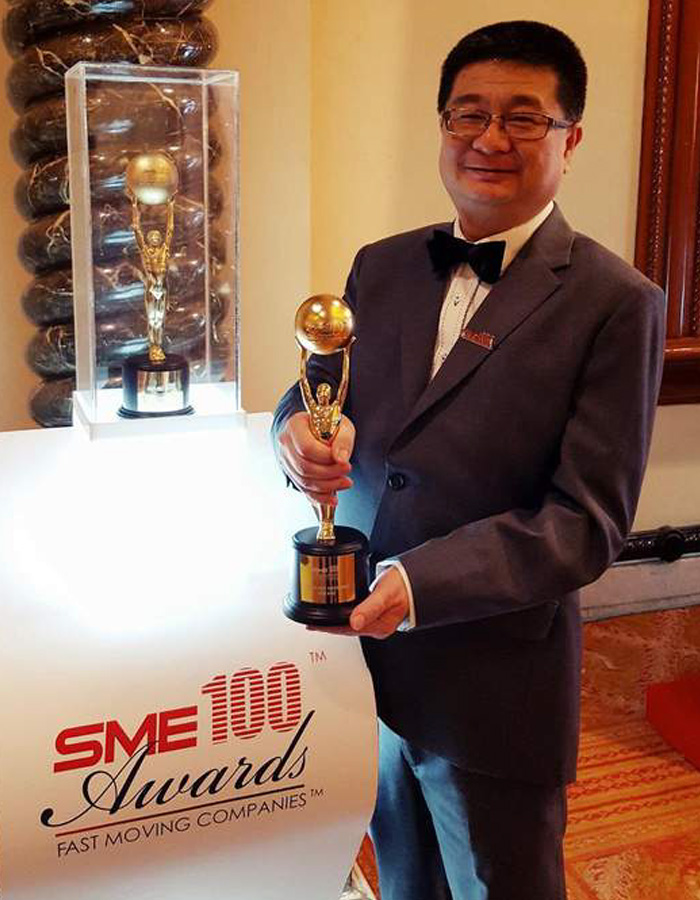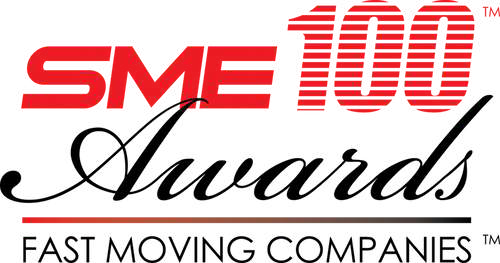 "We are EcoLogistics"
Low carbon freight for sustainable cities
Shifting supply chain tradition by giving priority to health, safety, people-centered urban development and low-emission by developing strategies to avoid and reduce excessive freight volume and haul distance, move and maintain more sustainable modes of freight transportation, as well as improving the logistics operations by the use of technologies for better operation. With all the effort, we deem to create a whole new Eco-friendly logistics ecosystem in sustaining the world supply chain.
To improve supply chain efficiency.

To improve cleaner air emission from operation.

To improve awareness among communities of the importance of sustainability.

To improve technologies used in operation to reduce wastage & regenerate energy.

To improve outreach program to clients, partners & schools in making society effort upon green supply chain.